I've been doing these the last month and a half or so on MakeupAlley.com, so I'll try to post them in the order that I've posted them on there.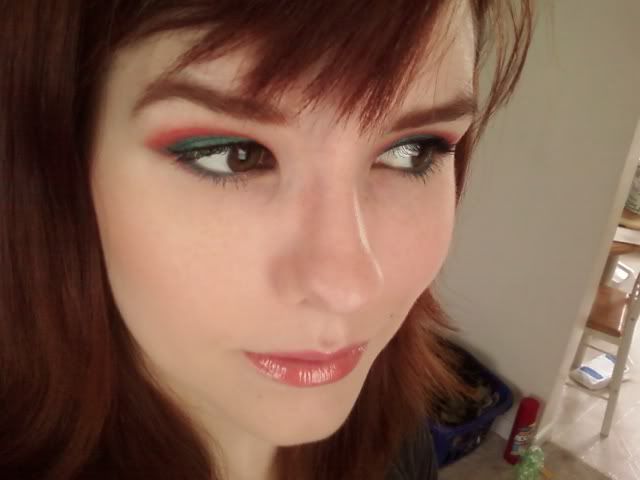 My cellphone camera kinda sucks, but I love these colors! Did a black DW liner, pencil then liquid, and UD Flipside on lower lash line. Stereo Rose cheeks and Lychee Luxe lipgloss. Foundation is Nutritious #1 Mineral powder by Estee Lauder.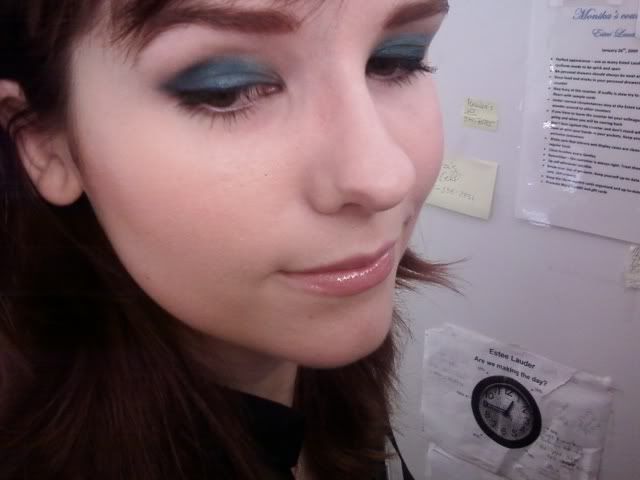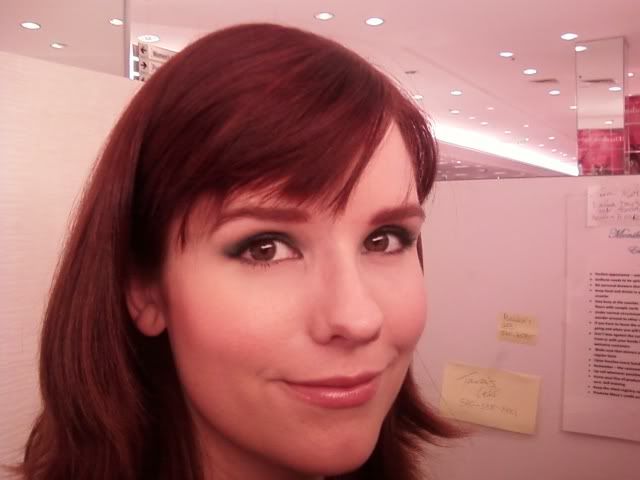 This is with EL's Blue Dahlia palette, MAC Dainty blush, and I think EL Copper Glow on lips. Or maybe Beige.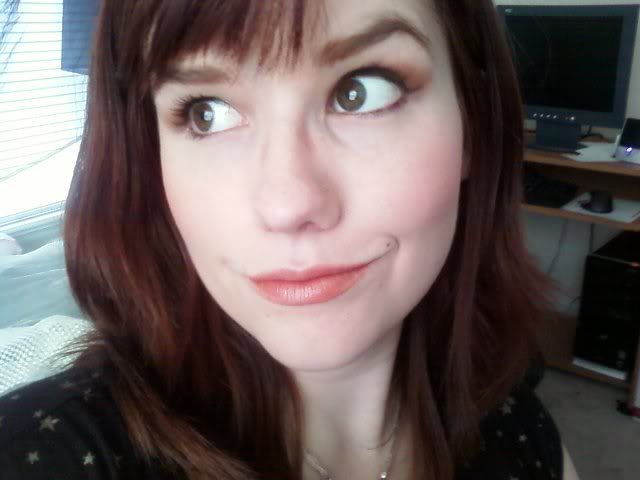 EL Amber Metallic and Copper Penny on eyes, Copper Glow l/s, and I think it was Marine Life on cheeks.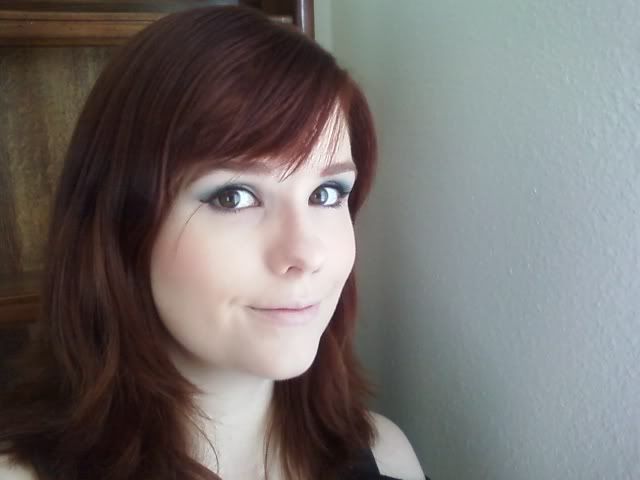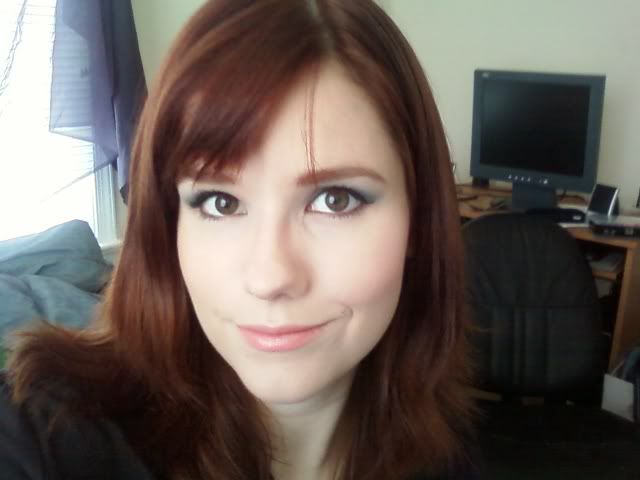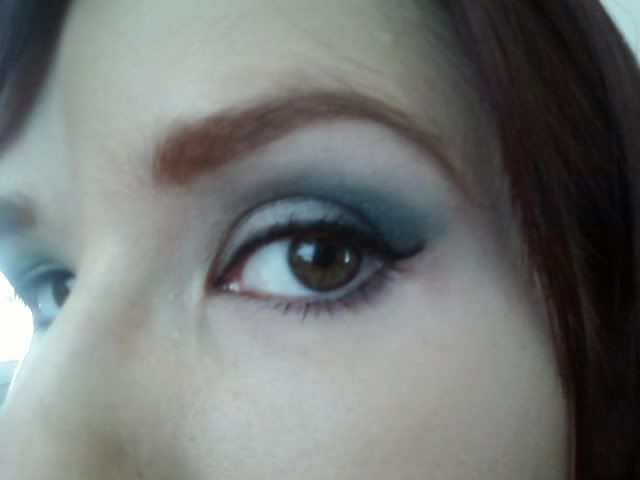 Another Blue Dahlia look with Dainty blush, and with EverHip l/s.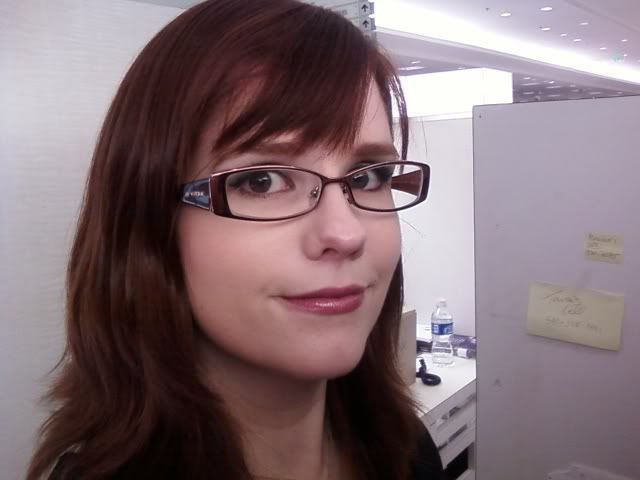 Those same eyes with one of Lancome's new vampy glosses.