Miiiight have overdone this day. Estee Lauder Blue Dahlia palette, teal shade on lid, black over liner, highlight in the light sparkle shade from the palette, and then the pink is MAC Sushi Flower. Dainty on Cheeks and Viva Glam V on lips.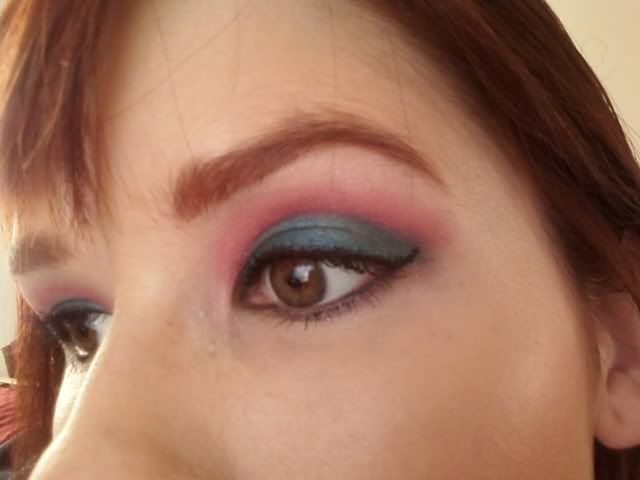 ____
Using:
Fyrinnae Painted Roses, MAC Sushi Flower, Lancome Model and Tempted, and Fyrinnae Dark Magic in the crease. DW Brown liquid liner and UD Lucky.
Hipness and Stereo Rose on cheeks, and a little bit of Petticoat.
Ever Hip on lips.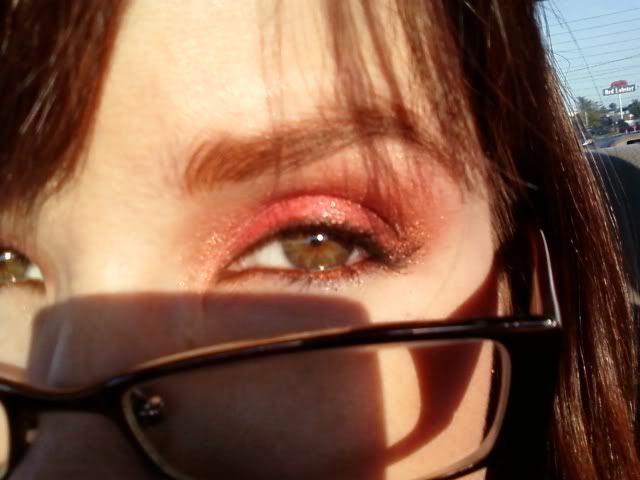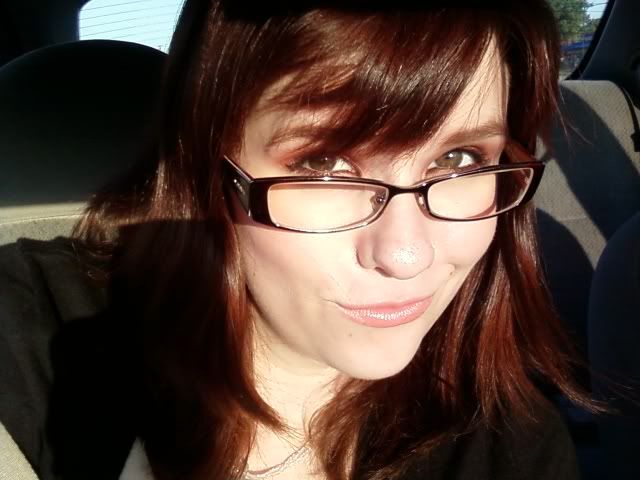 _____
I can't get enough of teal! My favorite teal is Fyrinnae's Sleepy Hollow. Here's another FOTD featuring Sleepy Hollow, and Lancome's Model blended in the crease for orangey goldy goodness. Stereo Rose on cheeks, lips are Lancome Tempt Me.